Results of quantum dynamics studies
There is a significant decrease in the activity of the biofield.

It is weak, does not reach the size of the norm, has thin borders. Color gradation indicates high levels of stress bordering on pre-depressive symptoms.
45 minutes after intaking
The patient´s biofield became active and returned to norms.

We see that all the main indicators of vital activity have increased, whereas stress has significantly decreased. We do not observe depressive symptoms.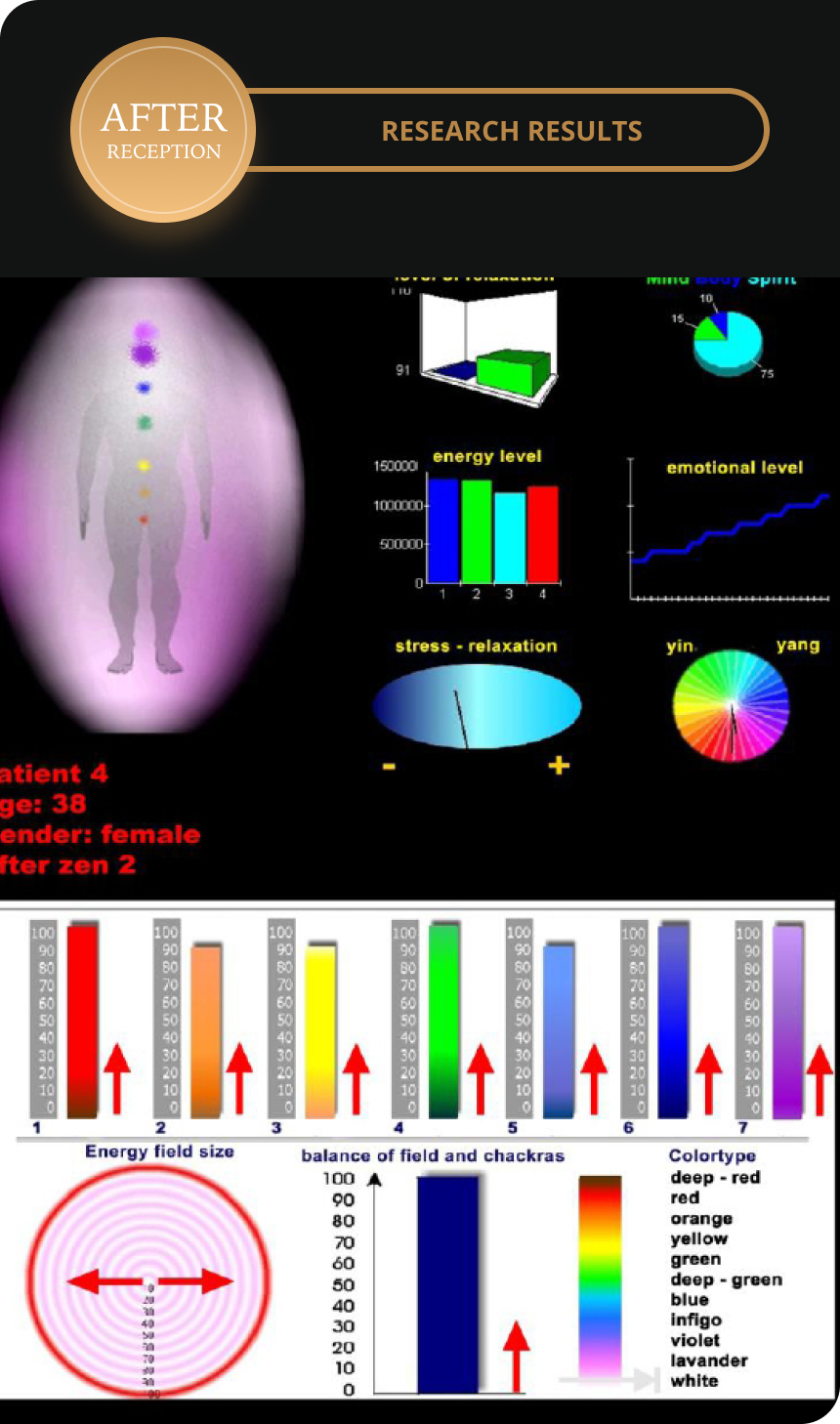 A decrease in the red, orange and yellow spectra indicates severe physical fatigue.

A decrease in the blue, light blue, violet spectra indicates a decrease in brain activity, emotional exhaustion, psychological fatigue up to depressive states.

Reduced green spectrum amplifies changes in physical and cerebro-psychic levels.
The smaller the inner circle, the more closed the person is to communication and the higher the level of stress, as a rule.